The higher purpose of the brand is to make life easier for people to enjoy their favorite music and podcasts conveniently. The brand objective is to become the number top 4  go-to app for music and podcast app.

Targeting younger and middle-age audience, music lovers, content consumers/fans, tech devices users, good nanvigators of the digital realm.

The Melos App Concept, still in its infancy and early stages of the product design process, came about as an idea as to
what if
music consumers could have access to all their music playlists on different application such as Spotify, iTunes, SoundCloud, accessed from one single place/application!
As a consumer of music and pods, having multiple playlists and podcast subscriptions on different platforms could be a frustrating experience. Jumping back and forth between the platforms is even more annoying. It's an unmet need to people who want a different solution to the annoyance. The Melos App offers a sought-after, yet simple product to be introduced in the market today.

The design challenge was basically this: Can we remove a recognized pain point, and offer a solution to listeners wanting to enjoy their favorite music from all platforms in a single app on iOS smartphones? How can we improve the consumer experience and change behavior at convenience? The need to solve a problem for a vast target audience.

The solution to the problem: Having all your music listed in one single app in an ecosysytem, without the fiddle of jumping between different applications. The Melos platform enables people to both having access to all their exisiting playlists on other music platforms and creating their own accounts on the Melos platform. Playlists may include soundtracks, podcasts, videos and ebooks.

Also, we find it important to manifest ideas that nobilize culture and is meaningful in society. A story that matters to consumers/customers/fans and it's relevant in culture wher the they meet context in real life within Melos value offer. It's the mix of Strategy, Creativity and Storytelling. This is wher the logic and the magic work well together even more so.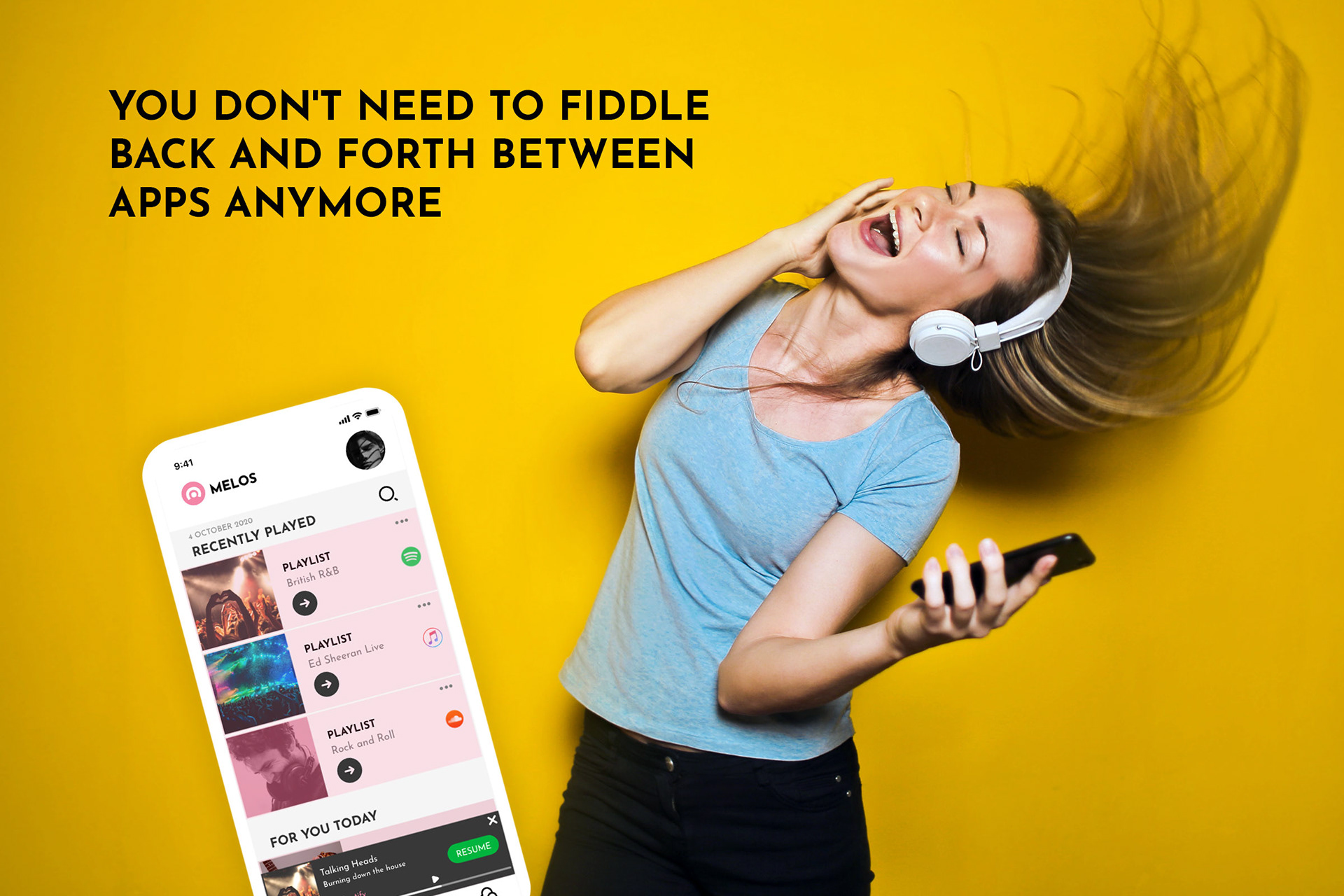 The Melos App is an easy-to-use,  one-click away from all your favorite playlists on all music platforms, podcasts and videos for a complete access in one single appon your smartphone.