Building a brand from the ground up
Virtual Business is the new kid on the block, and it's just launched a campaigne to raise money for its upcoming platform. The company website is a first step toward a major soon to be launched full-stack platform for startups and resources around the globe that makes collaboration much more fluent within its ecosystem. It's a revolutionary way to connect startups with resources without the involvement of a third party investor.
I work closely with our core team, founder/product owner and the managing director,  to define the website's parametersand KPIs on how we should measure success. We've come up with core guiding principles: Create awareness around the Virtual Business brand. Generate quality new users online. Showcase the core offer of the brand, and core features. Also, make the website to become a go-to online touch-base for partners and venture capitals to get basic information about Virtual Business.
When the business strategy was set, the work took off with rough sketches and wireframes to a prototype, then UI visuals to ultimately a creative direction that is on target with the market strategy. Content creation succeseded the rest of the work. Validation, testing and future improvements will proceed as per after launch to further validate the data and feedback from active users.
The goal of the website
The UX strategy objective is to navigate and deliver upon usability by using our business objectives as a platform for feedback and reinforcement. Validation of the design solution verily meets the user's needs, the intended user experience and delivers the business objectives.
Technology
The project was developed as a Single Page Application to provide a smooth and seamless experience. There's no actual load between pages thanks to a JavaScript framework we used for the web experience.
We are going to accomplish these set of goals:
• Create awareness around the new platform to be built
• Attract venture capital and partners to invest into the platform
• User data collection
• Collect early access request
Scope of Work
Concept development. Art Direction. UX/UI Design. Copywriting. Branding. Graphic identity.
Software: Adobe XD​​​​​​​. Photoshop.​​​​​​​ Illustrator.
My role
Concept developement. Design Director. UX Design. Art Direction, Content Creation.
Official site

: Virtualbusiness.se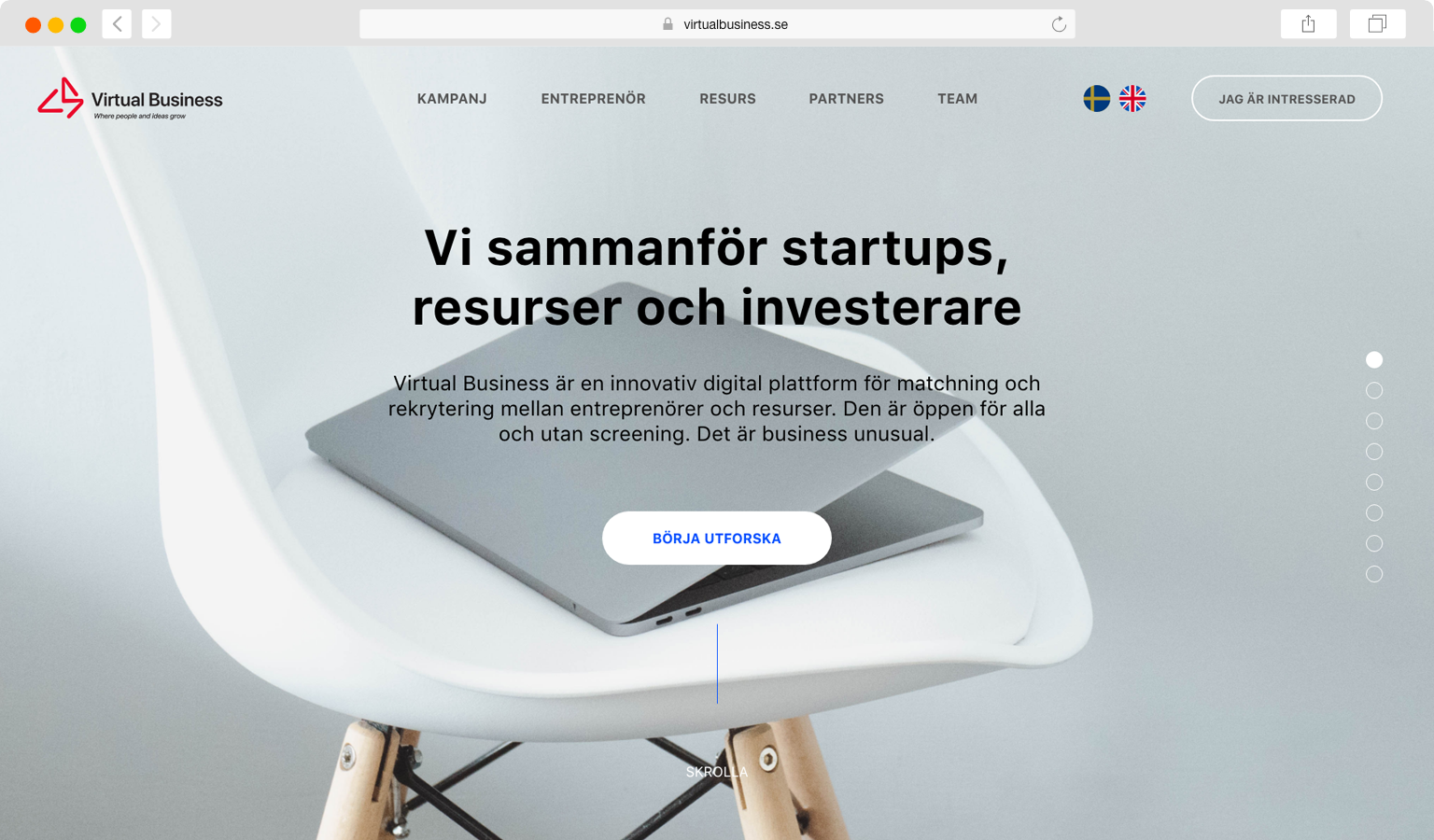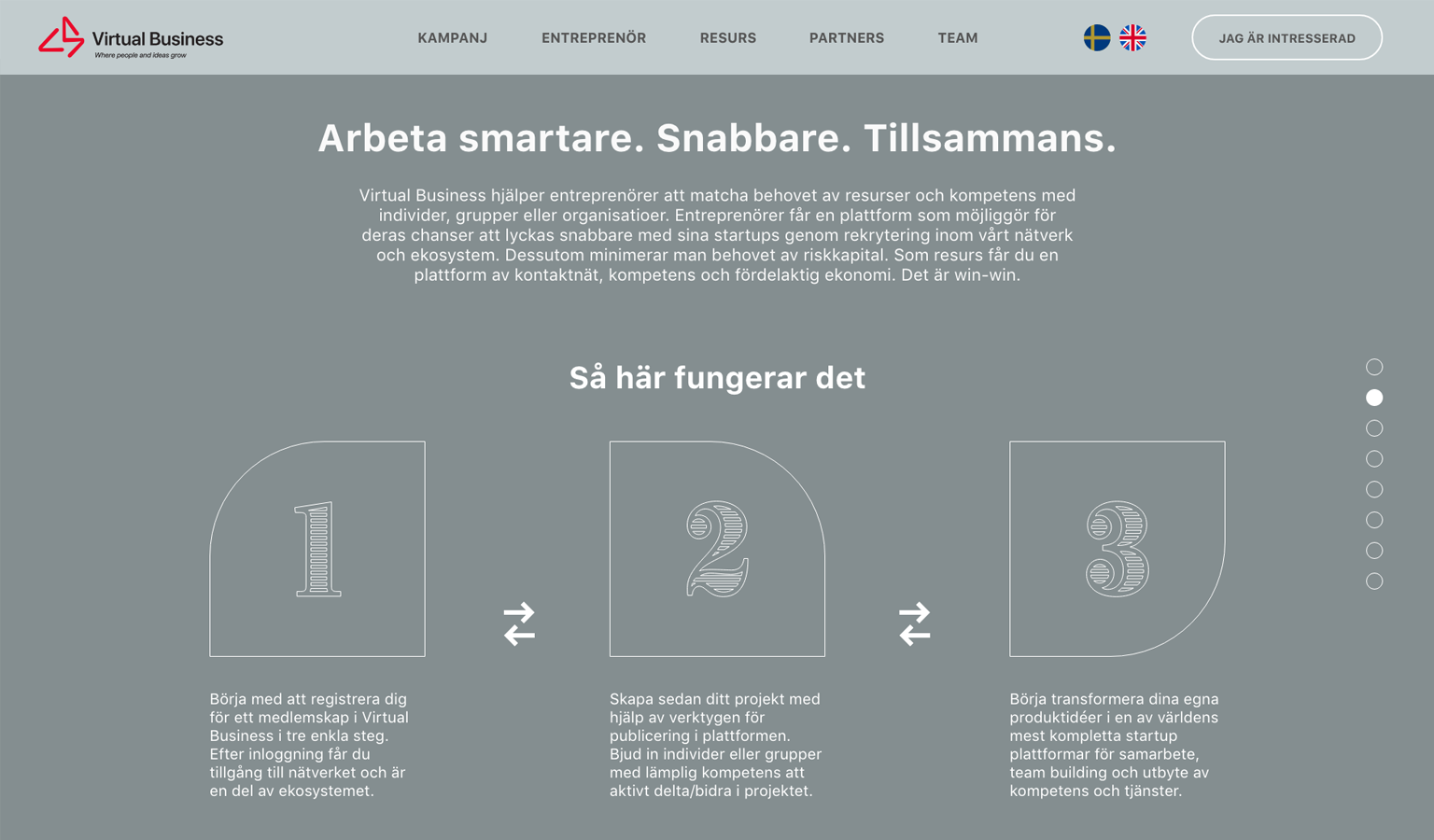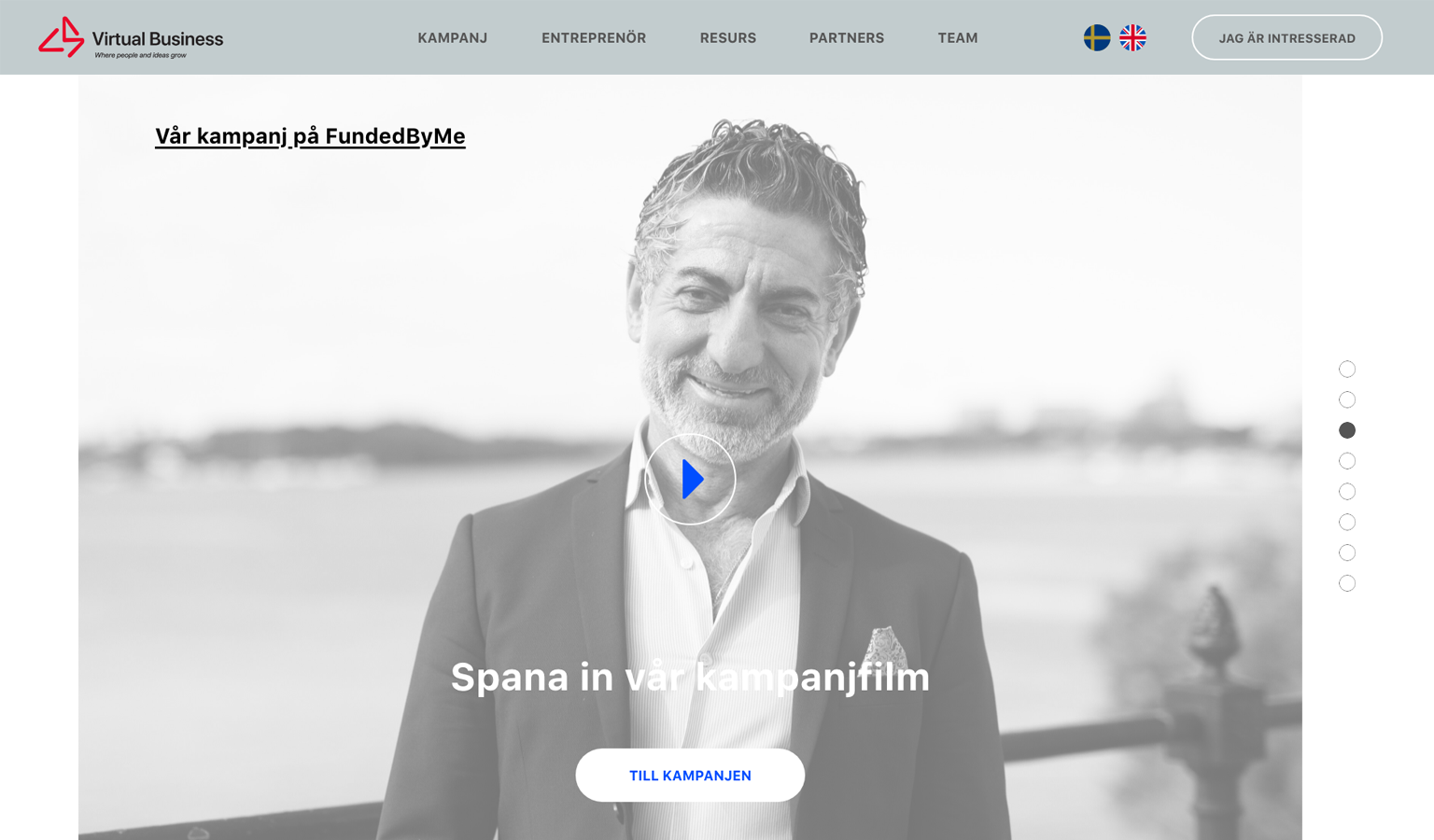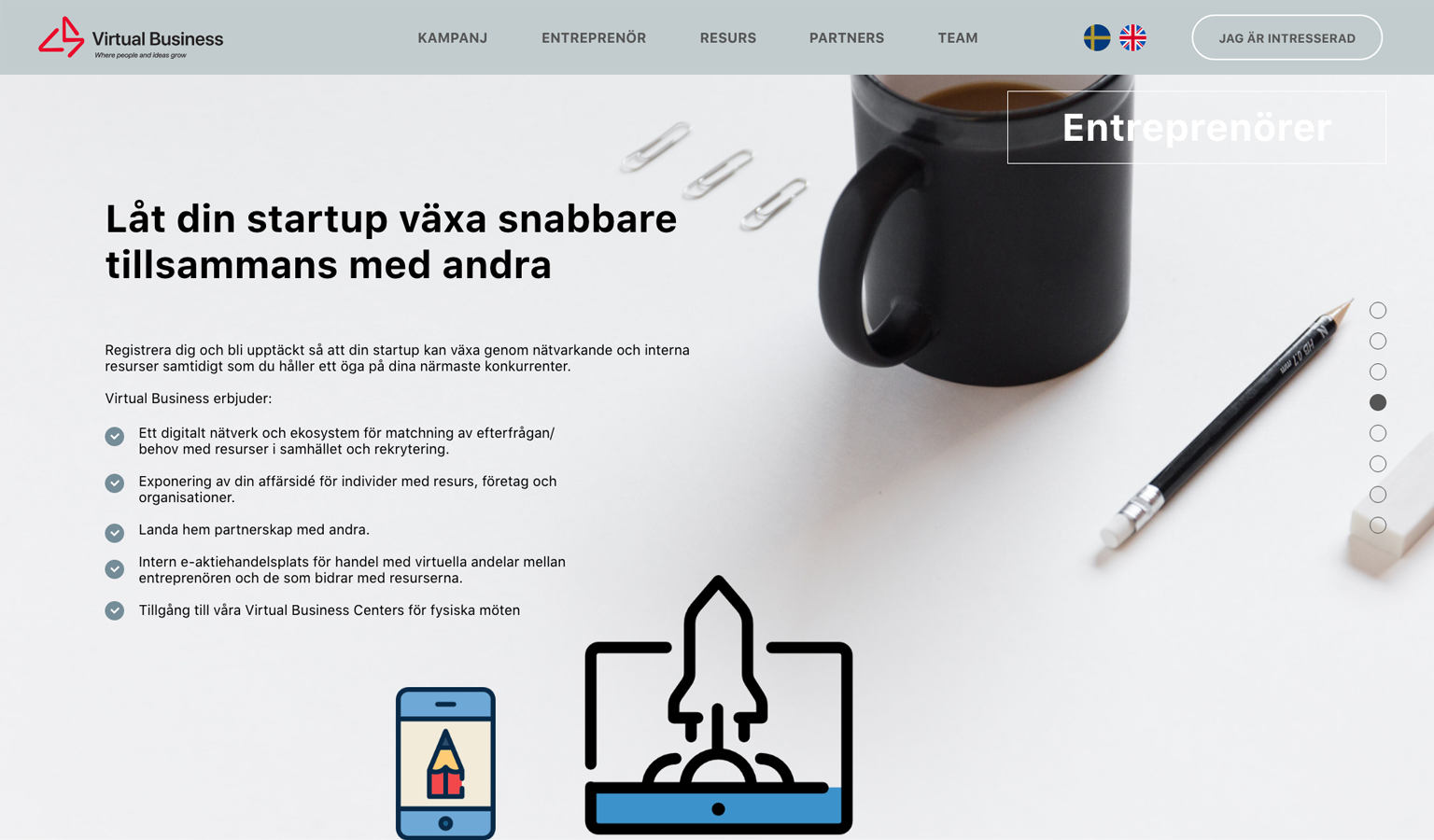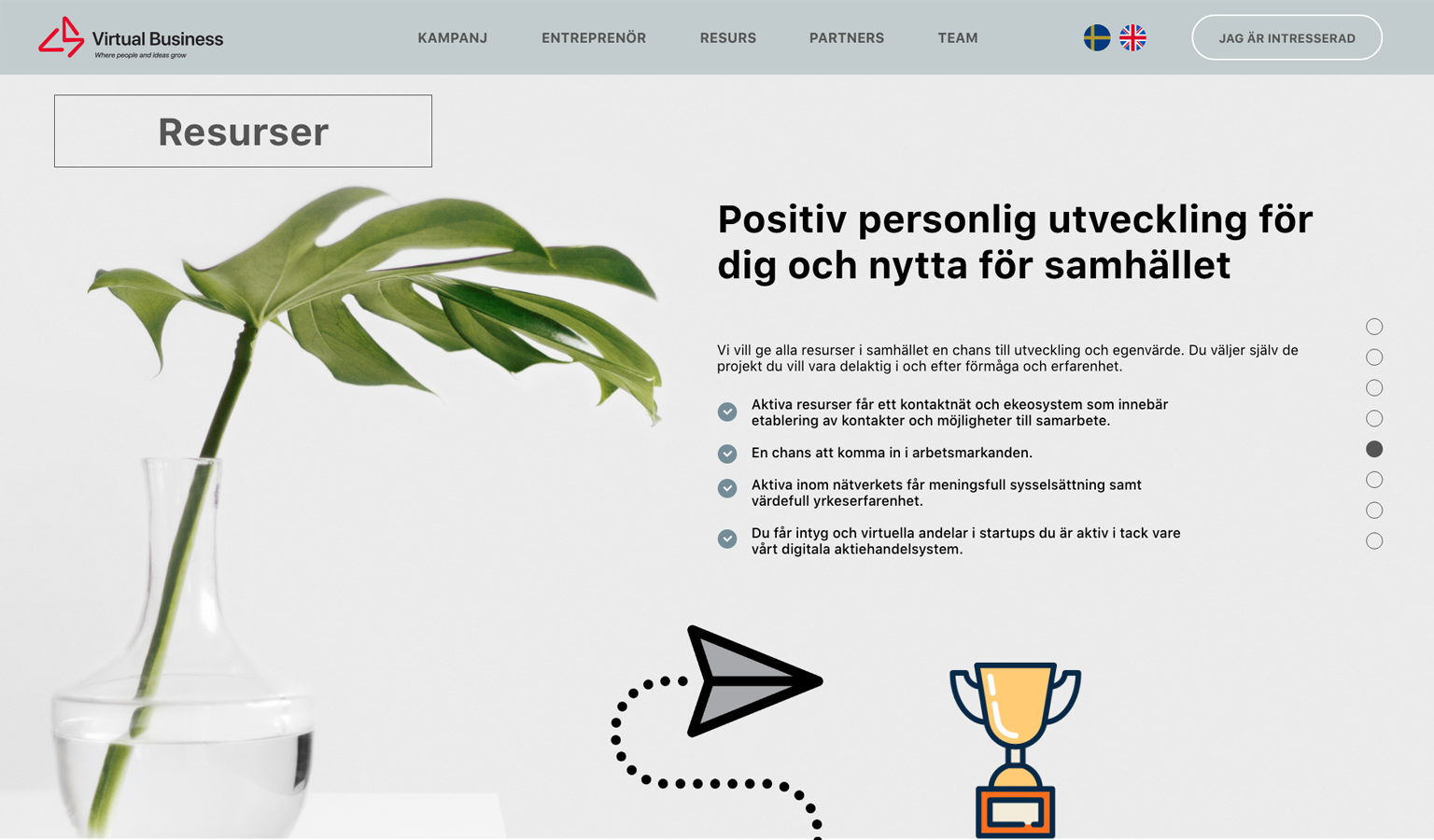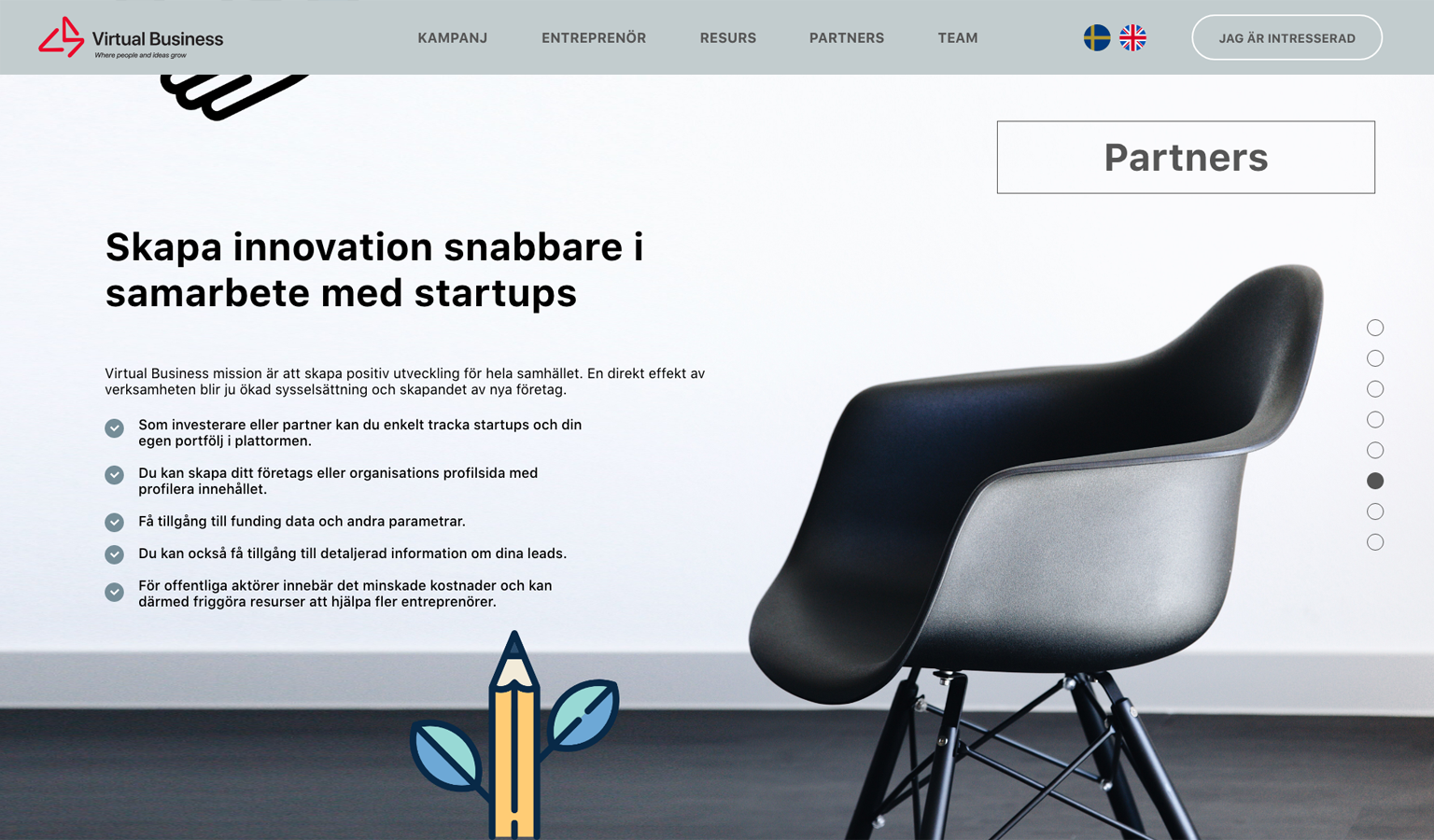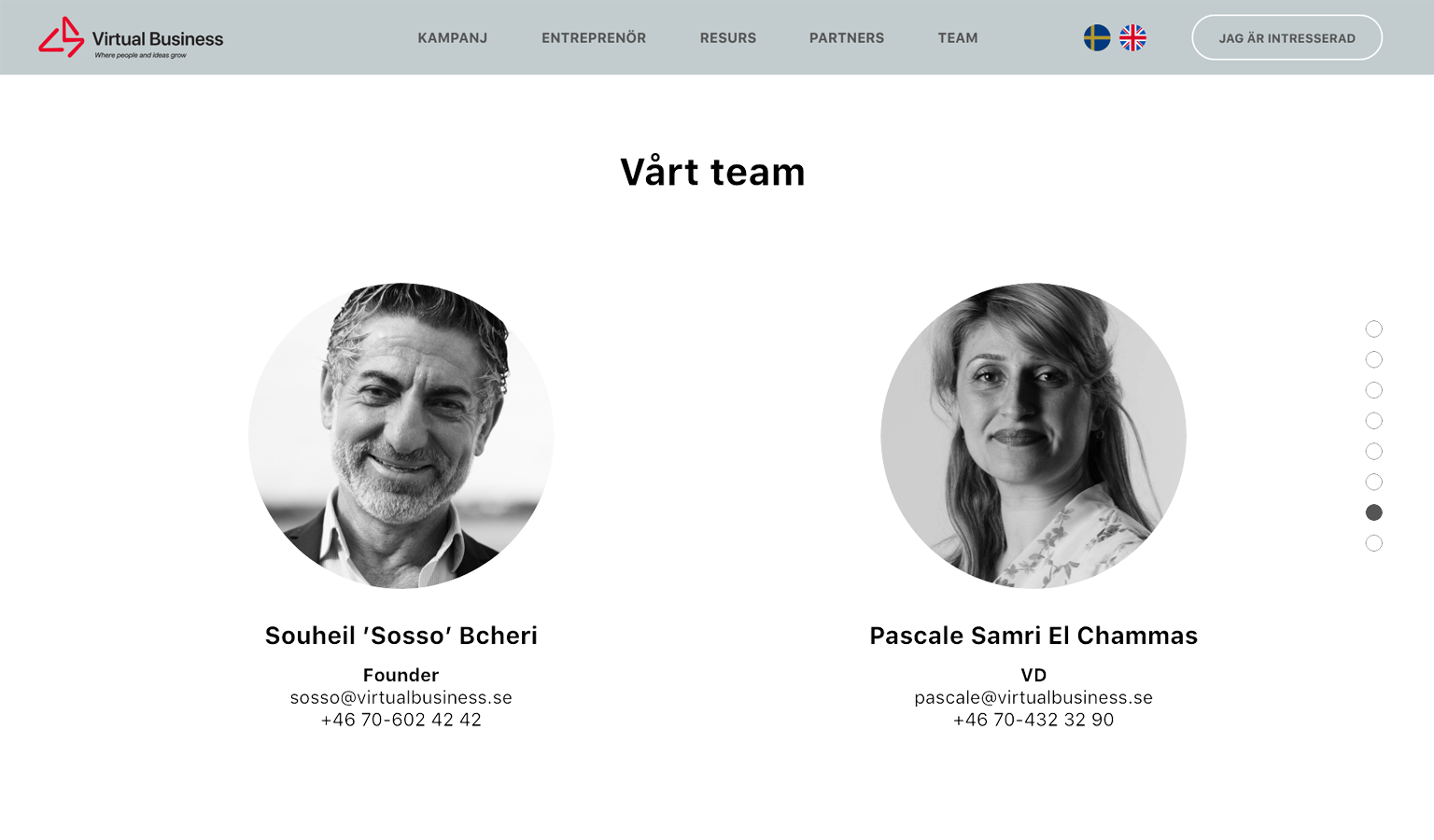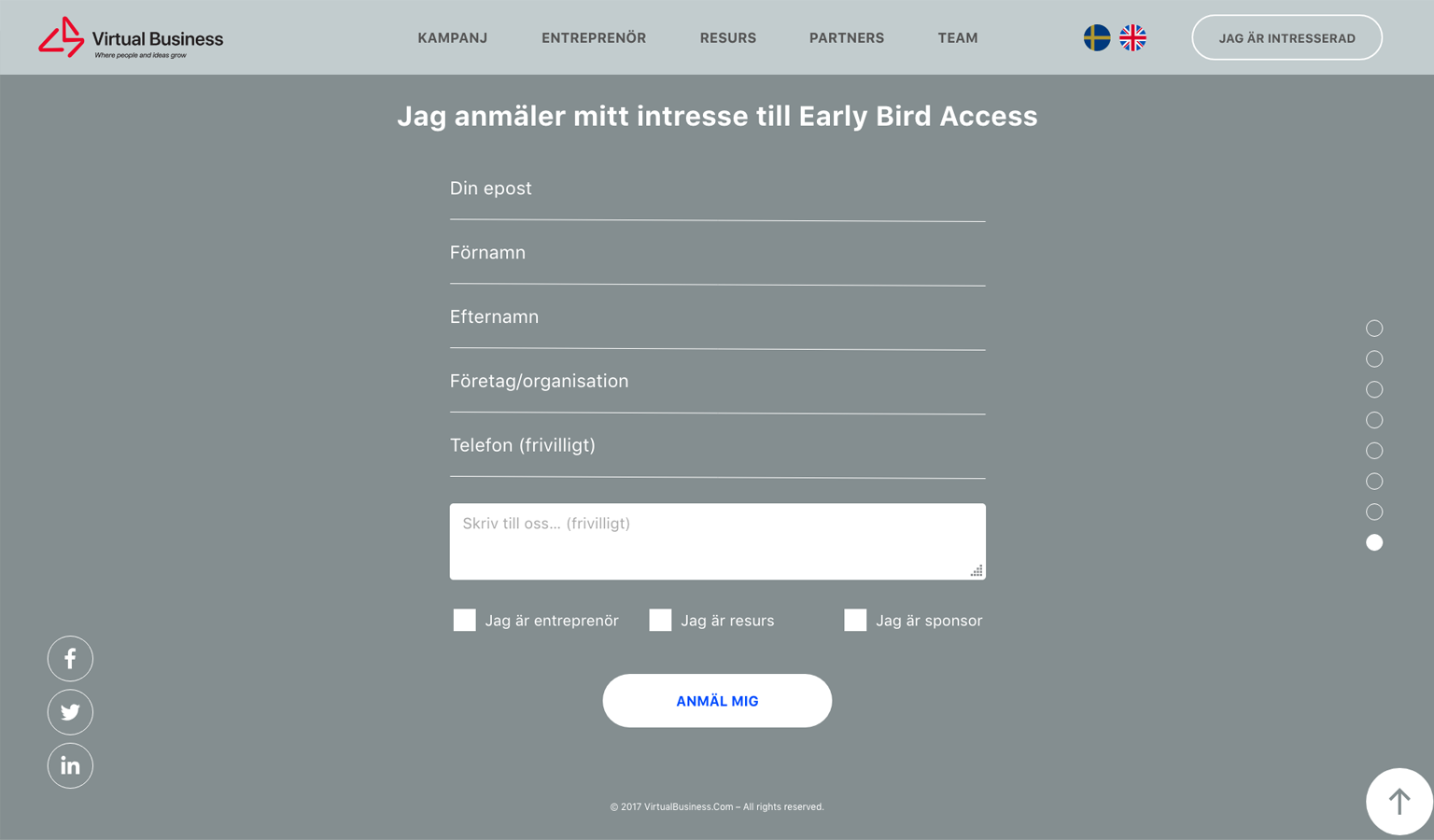 A new logo based on the letters V & B in a 3 dimensional space emulating the power of the platform as a hub for ideas, innovation, and creativity that spin in all directions and walks of life. There's a power in bringing everyone to the table adding different perspective to your business idea.