S

panish bank giant BBVA asked for a transformational solution to its online communication and content strategy. As a first step towards digital transformation, the annual report for 2014 was put to test. The
 bank wanted to make a shift in the way the bank communicates its annual story and financial report. To do so, a new and innovative way how to present that was needed and it had to be interactive. 
For that, we developed a concept using video and timelines as main elements in storytelling. The design concept included bits and parts of content strategy involving video, info graphics, figures, copywriting, timelines, visual narratives and interactive panels. The idea was to create a user experience offering a mixed pot of content and higher level of engagement. 
Synopsis:

Printed annual reports are outdated as a medium in fintech
Challenge:

How to transform BBVA's digital narrative and storytelling into the next level, where interactivity is put in the front seat, while maintaining content and context for annual reports.
Some of the challenges were: Digital Transformation. 
Make a pivot. 
Corporate and social culture. 
Alignment with stakeholders and objectives. 
Technical challenges.
The objective was to create better user engagement by providing heavy content. The second objective was to increase the level of readership and unique visitors.
The Impact


Increased readership and page views by 128%. Unique visitors by 72% compared to previous year.

Project manager (Spanish speaking)
Client (IR, Online, Design)
Research, concept and creative direction.
Ideate and pivot, and Client buy-in hacks.
Comprend/Hallvarsson&Halvarsson
1. Kick-off meeting with the design team resulting in early ideas and potential routes

.
We asked IR people, journalists, analysts:
What kind of content they want to see in an online annual report, and what content format suits best their needs?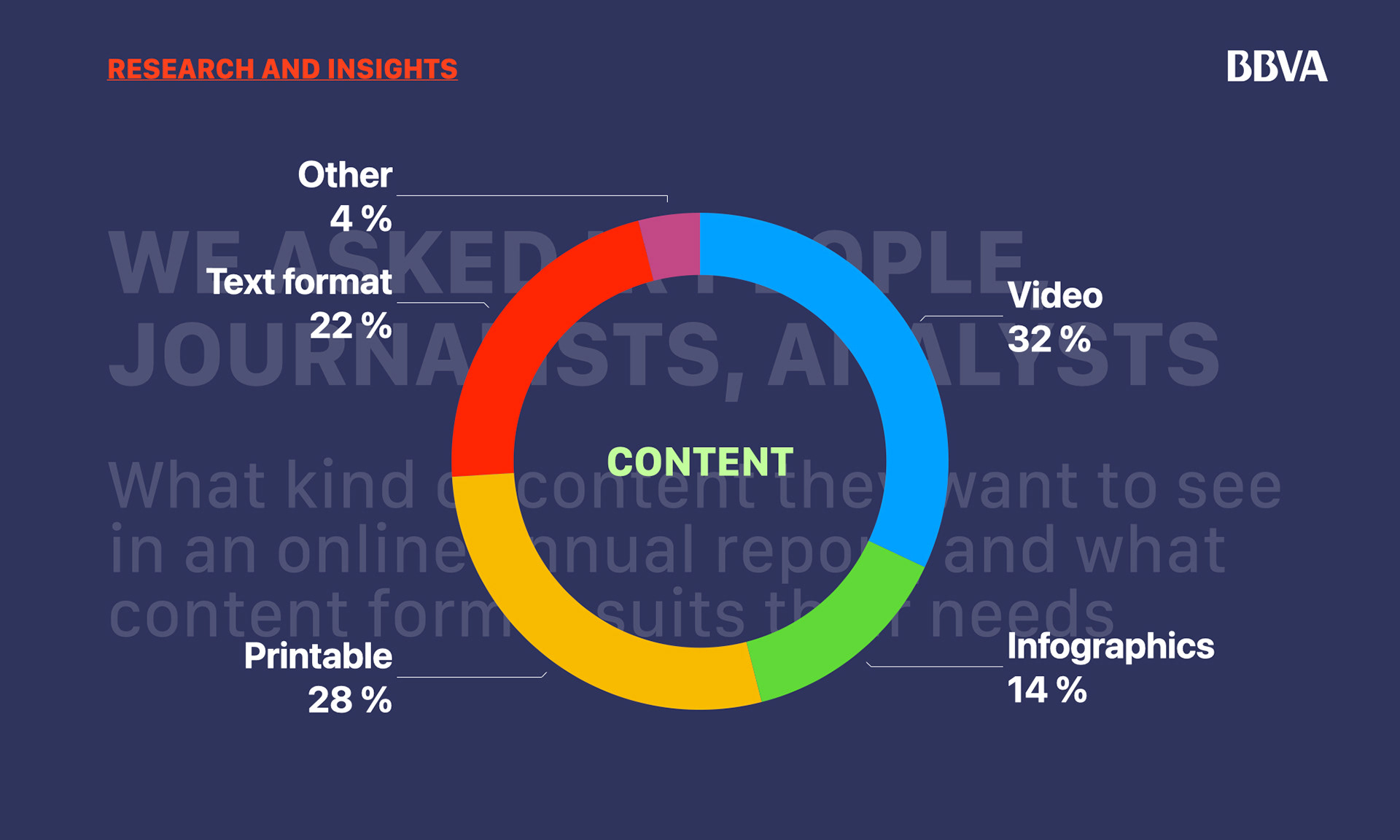 2. Documented sketches on ideas and routes from the whiteboard performed by the design team.
3. Early stage creative idea
4. First draft and early stages for concept
5. Ideas for content creation and presentation of information
The final product was launched