I worked closely with the pub owner to define more precisely why a redesign of the website was such a good idea and how we would measure success. We came out of a few core guiding principles: 

Increase user retention. Increase revenue. Continue generate quality new user online booking. Create a showcase of what Överste Mörner can offer.
The work took off with wireframes to a prototype, then UI visuals to ultimately a creative direction that is on target with the market strategy. I also produced pieces of copy writing.
The Brief
Överste Mörner P&G asked for a revamp of its current web page into something more contemporary with stable and pleasant user experience, yet keeping the 'organic' look and feel, hence the props and style of images.
Background
Överste Mörner Pub & Grill was established in 1980 in a Swedish mid-size city. Since then it has been hosting numerous DJs and performing artists in the house, as well as thousands of guests who regularly enjoy the music, food, drinks and the electric ambience every day of the week. 
The goal
The goal is to build a web site that is a 'portal' to the hard core of Överste Mörners' offers and what it aims to deliver to its target audience in terms of heritage, commercial offer and brand experience.
How I solved it
My approach to the design challenge was to come up with a solution that encapsulates a design that matches three key components:
1. the legacy of the pub,
2. create a pleasant an stable User Experience, and 
3. contemporary and compelling images that accentuate the idea in the best way possible.
I created a thematic web design with 'organic' look and feel that stresses the long and rich history of this iconic pub and grill. I used organic materials such as leather as a backdrop while keeping the legendary green color from the current web page, as well as the top navigation. I used a paper tag and metal button as actions bittons. Also, I created 3 main hero images that encapsulate the core value offer of the pub and its heritage to communicate clear visual narratives supported by suitable body copy across the storyboard. I used Gothic style of typography to further accentuation of the overall concept.
Official site:
Coiming soon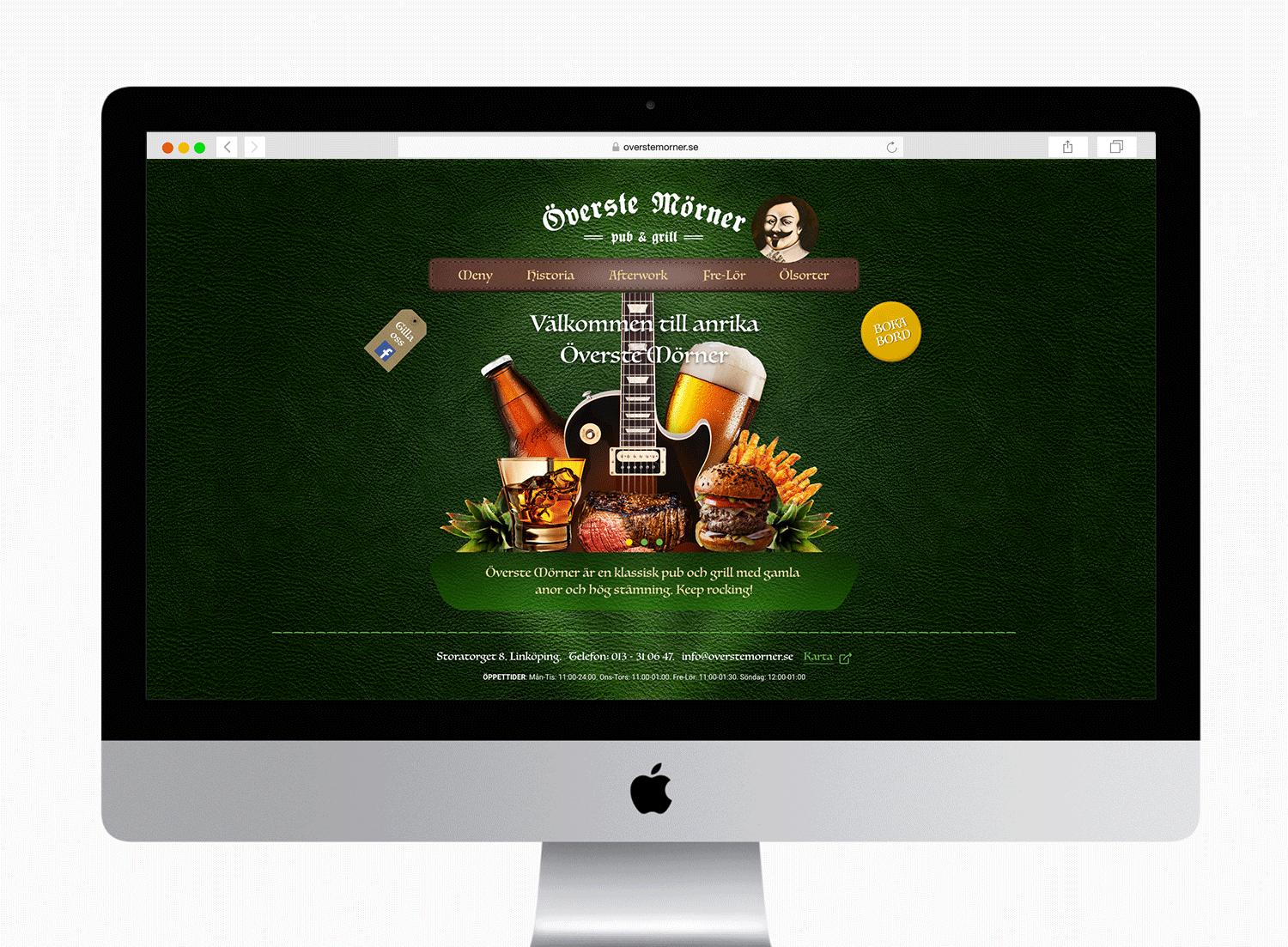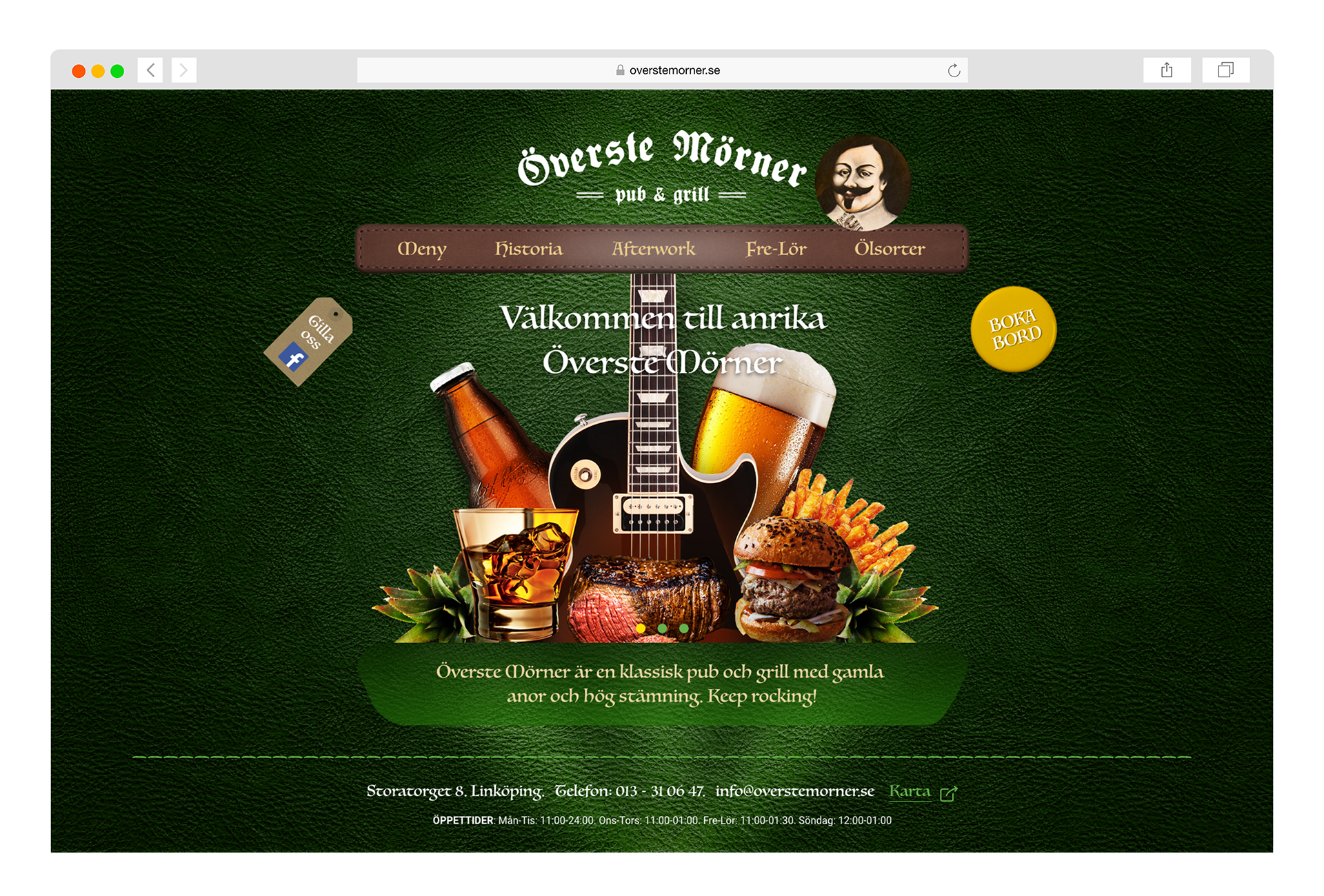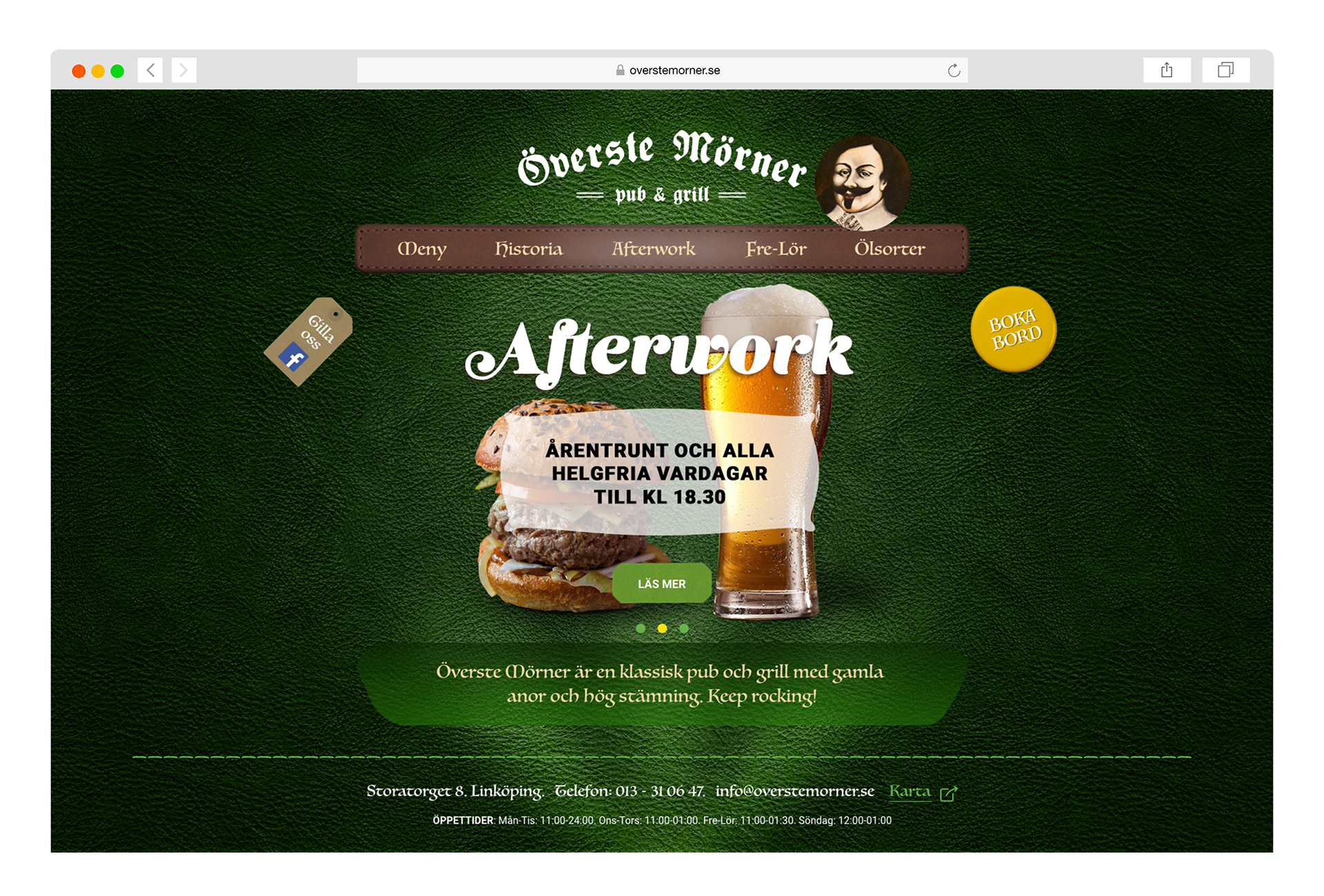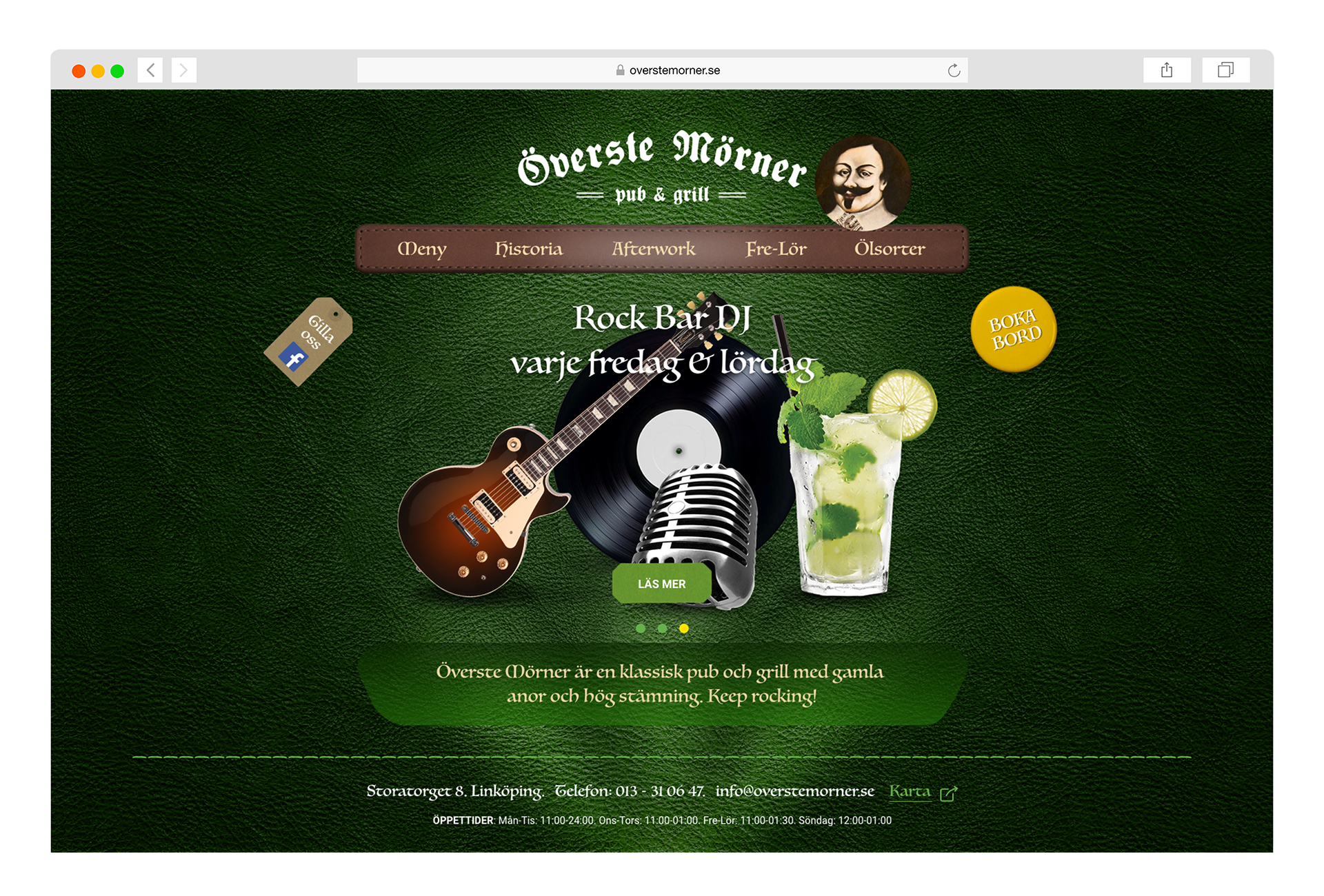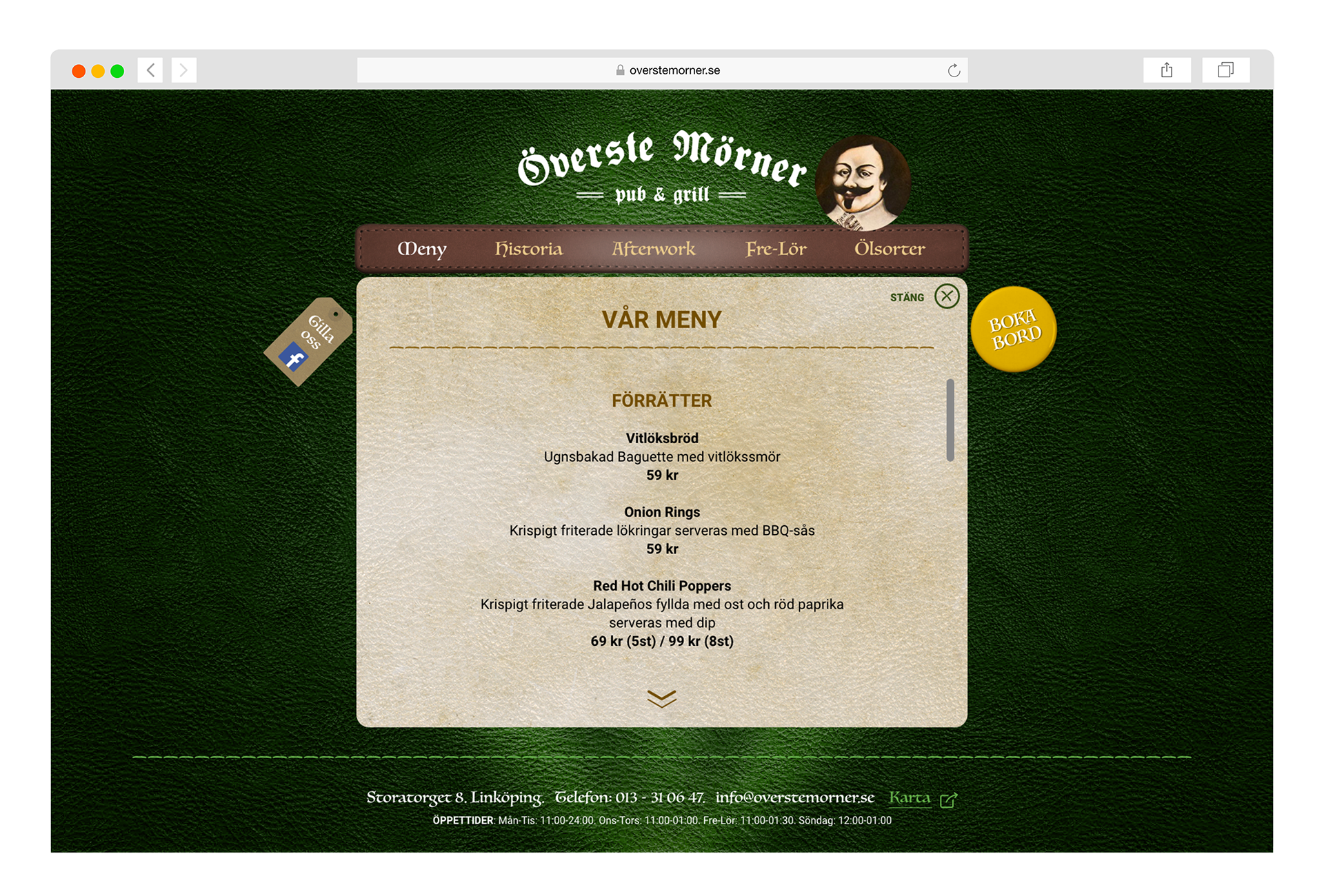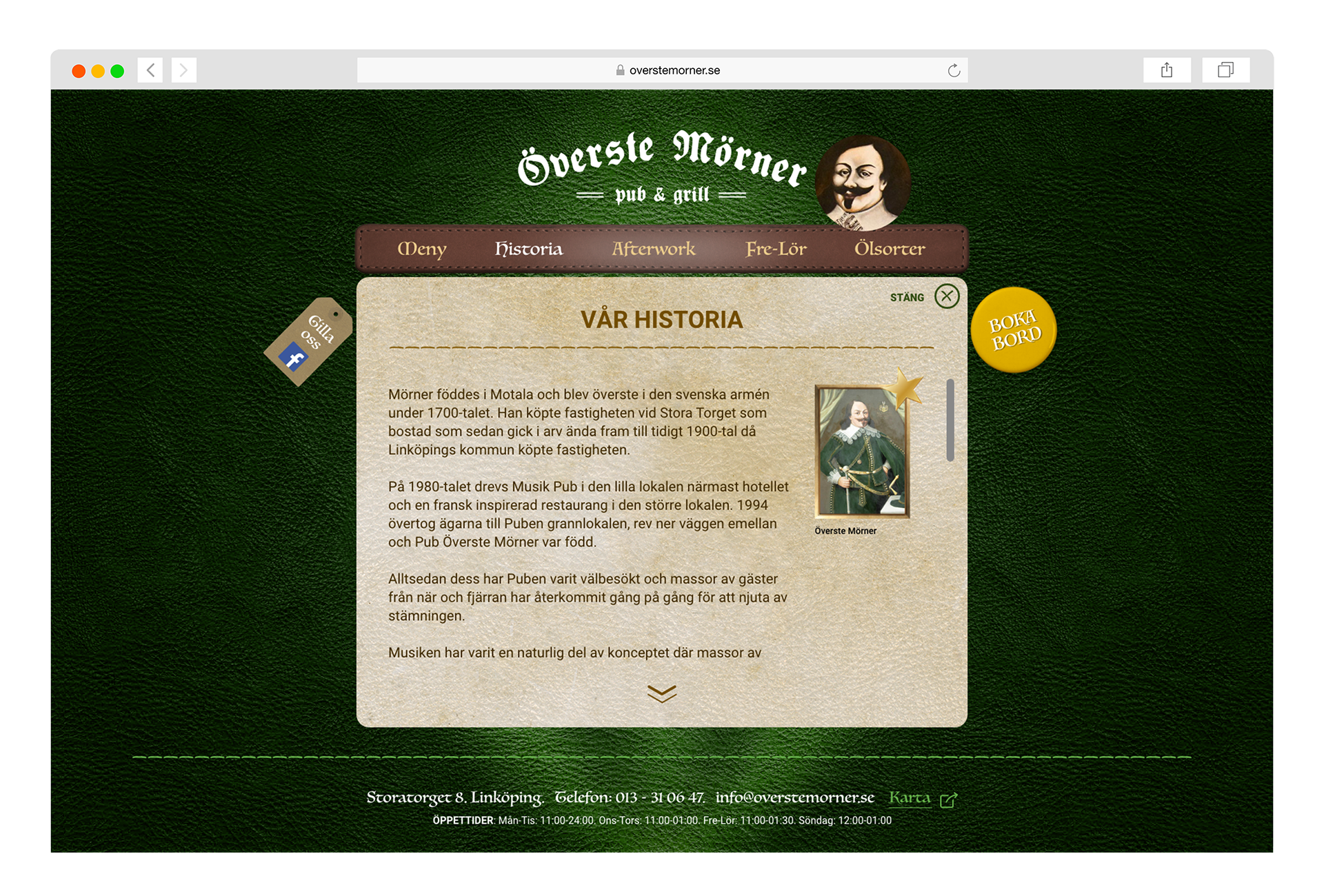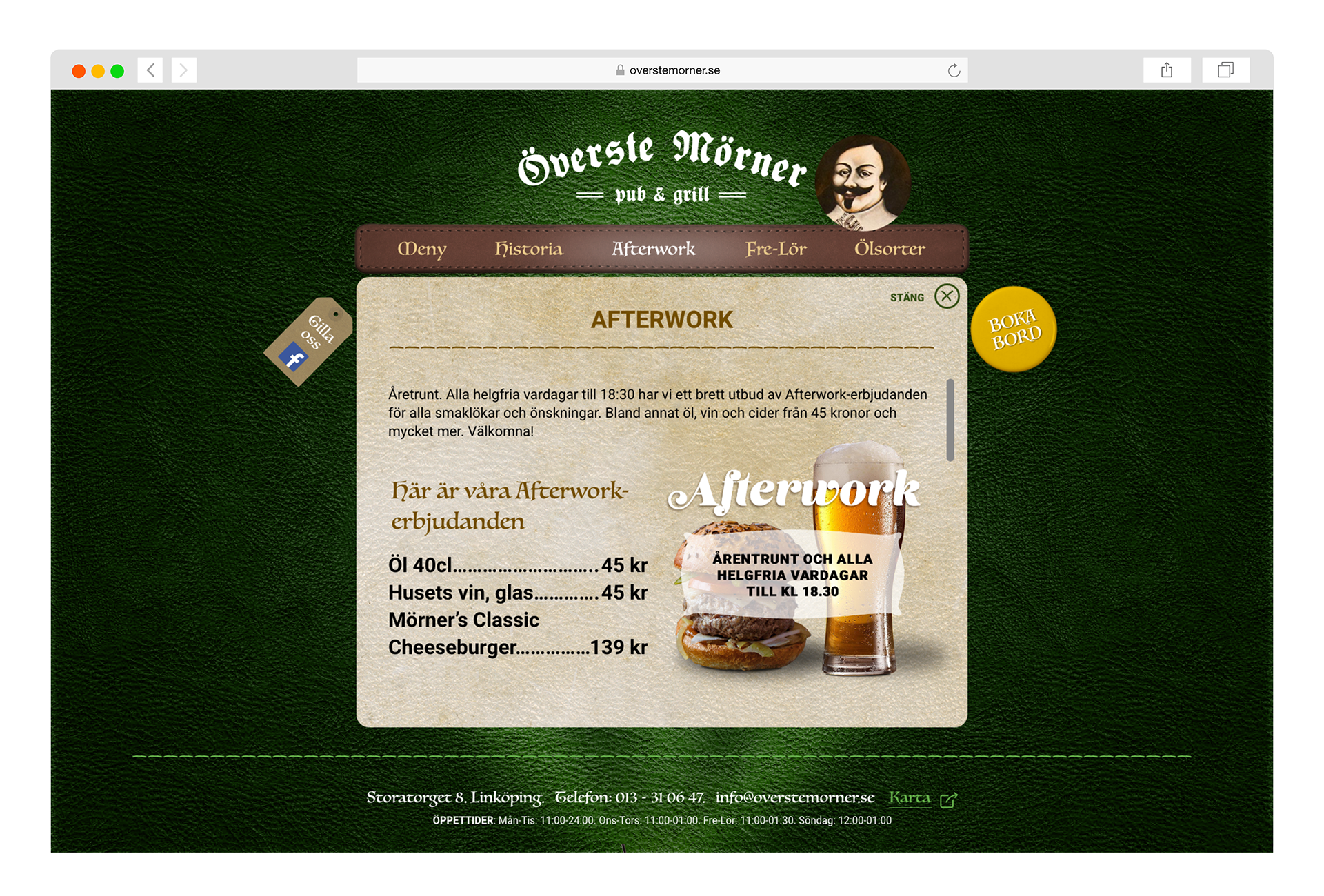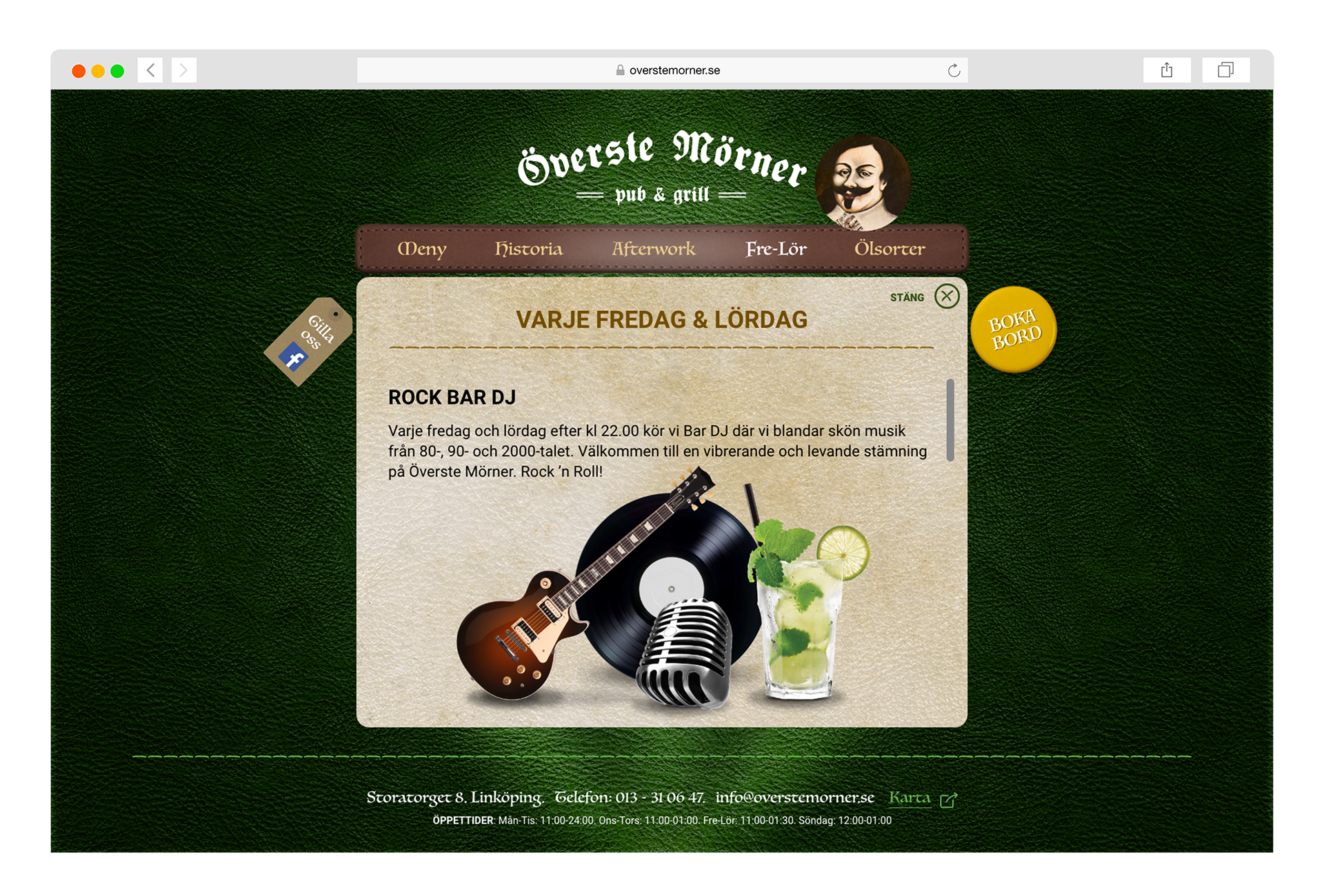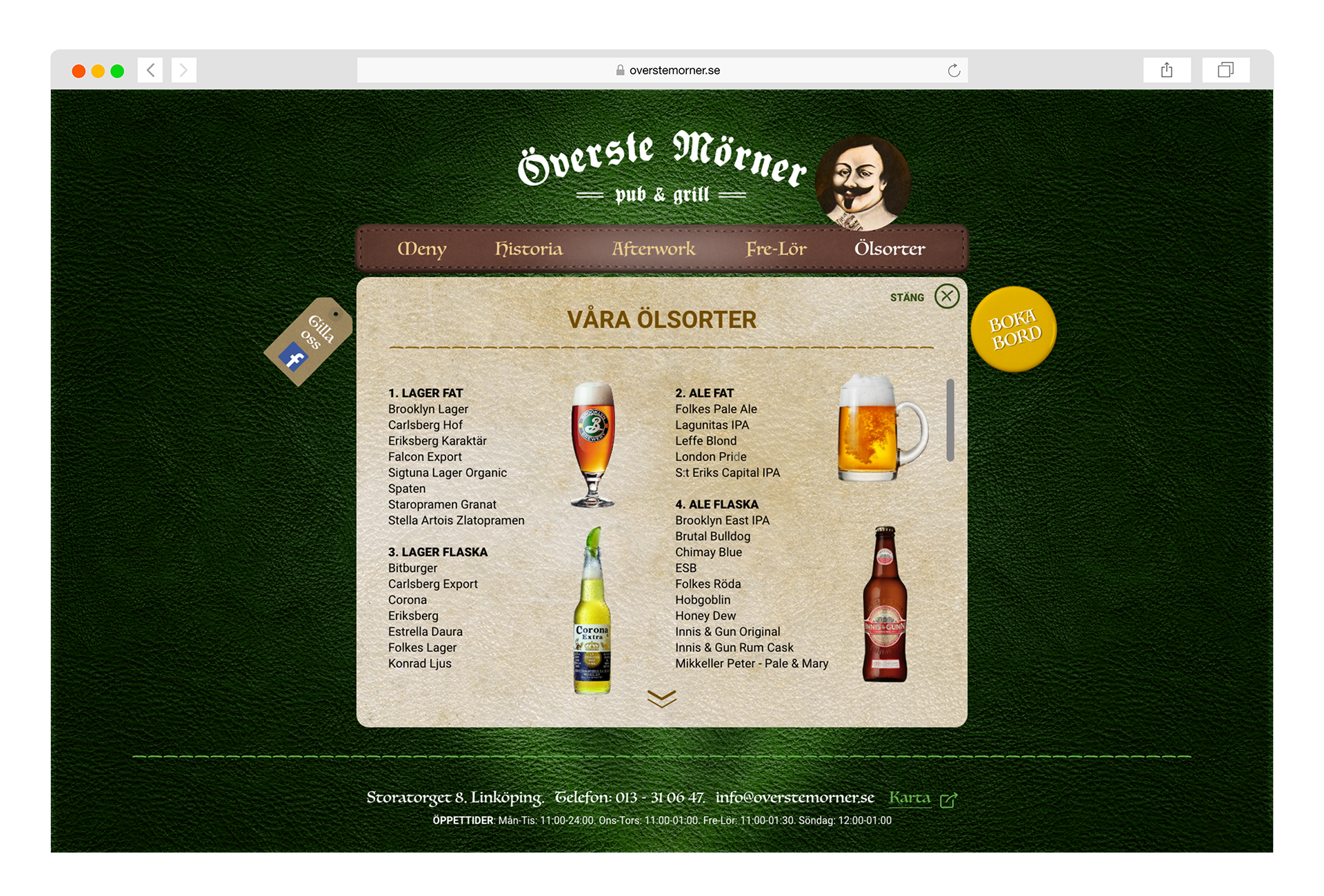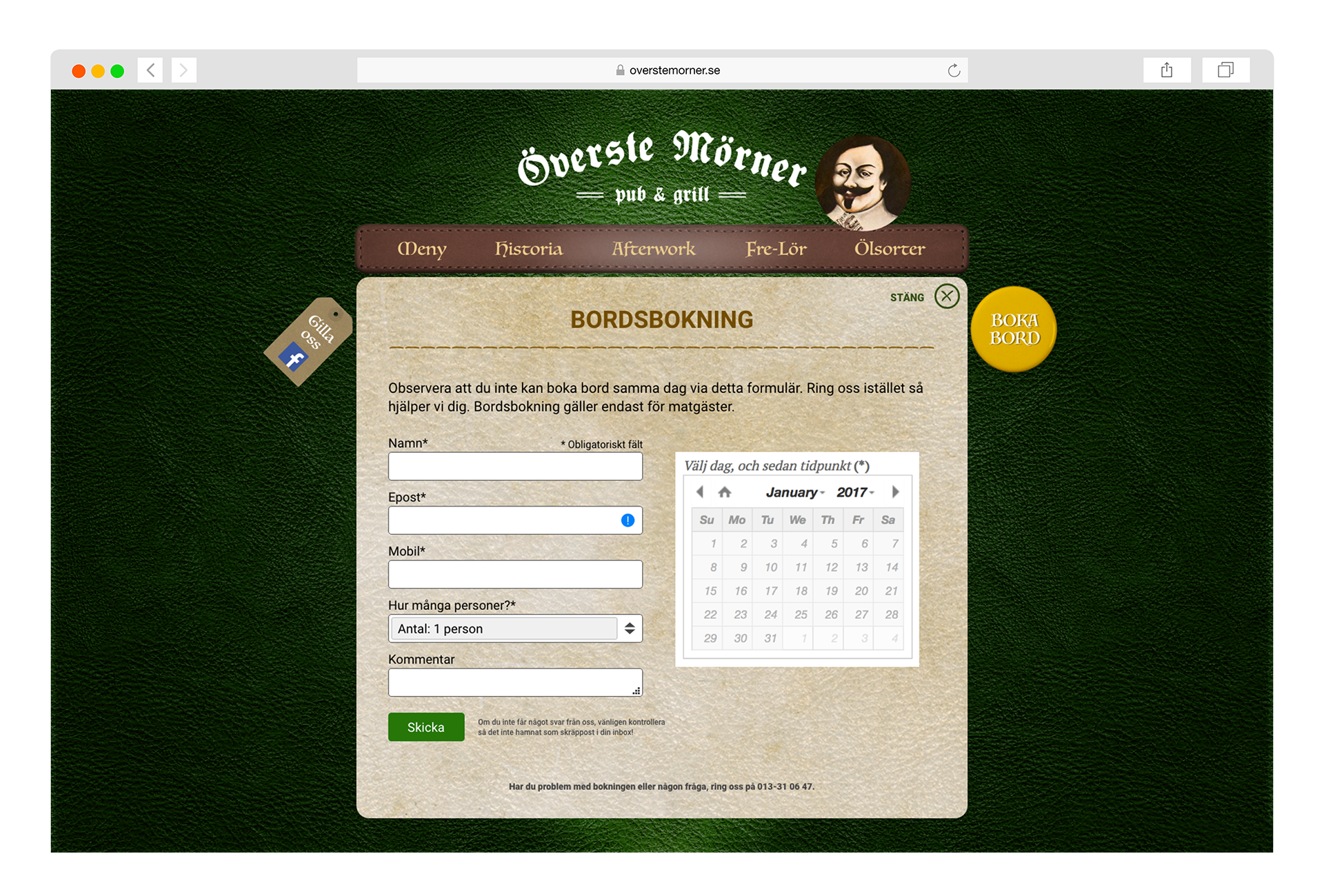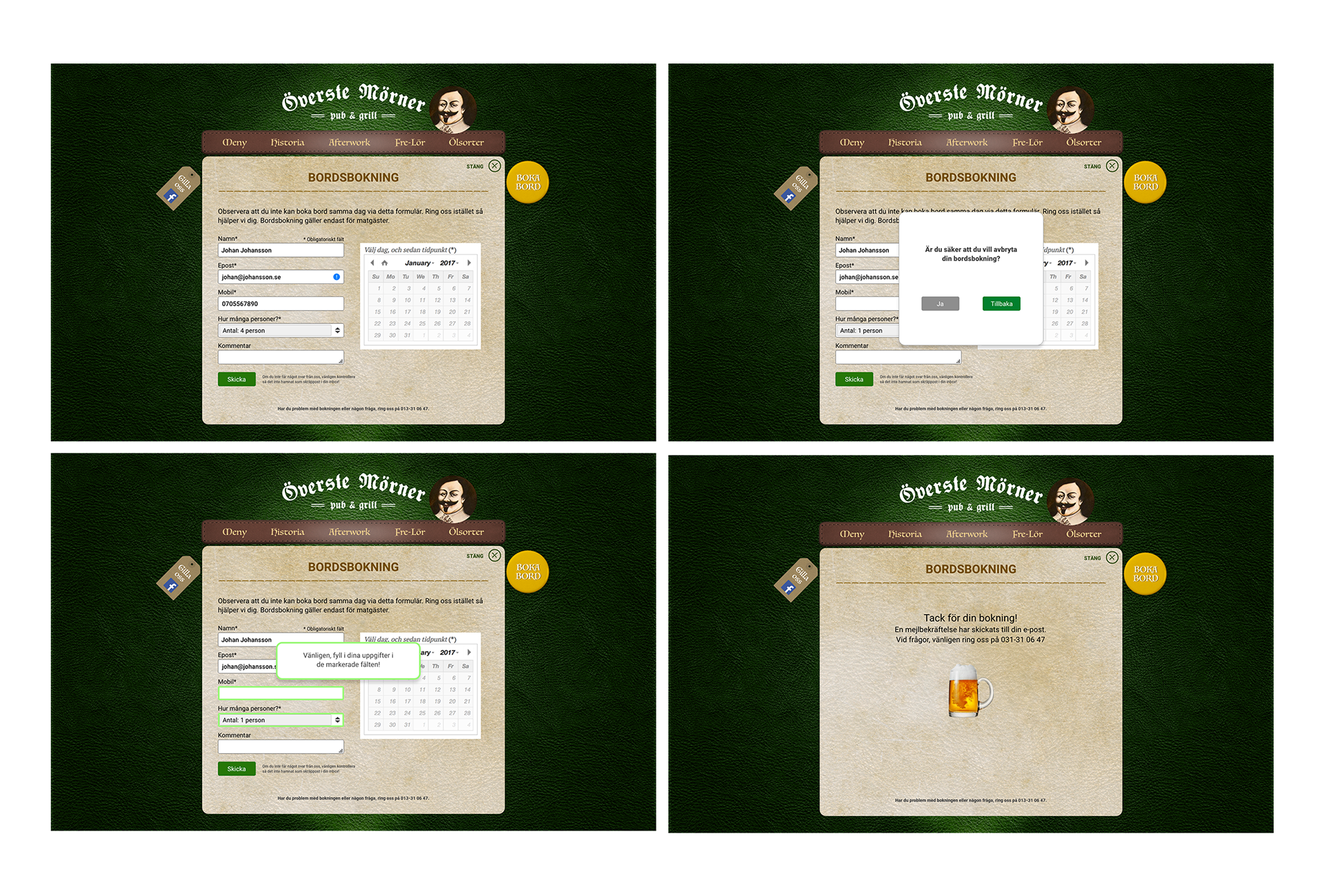 Below. A screenshot of Överste Mörner's old website, which is still running for the time being, and soon will replaced with new design shown above.